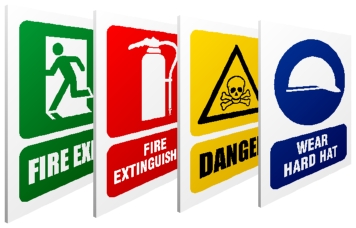 Download FREE Printable Safety signs for your Business!
Signtrade catalogues consist of commonly-used Symbolic Safety signs, free to use
saving you both time and money.
Please select a safety sign category..
Signtrade is one of the few sign companies in Durban to offer this unique service to Businesses. Free Safety signs with no-strings attached. Our catalogues are completely free to download, print and display on your business premises as a temporary means of safety precaution for staff and visitors. Symbolics comply with safety design standards.
To view or order our recommended ABS Plastic versions
Click Here