Below are the most common forms of safety signs available. Ideally suited to inform and safeguard staff, employees and visitors against any potential hazard found on your Company Premises.

Please note we do not keep stock of symbolic signs (all signs are made to order). Kindly specify CODES and QUANTITIES when placing any orders. Standard size 290x290mm.
---

Safe Condition signs
A green square with a white border offering information about safe conditions within a designated area.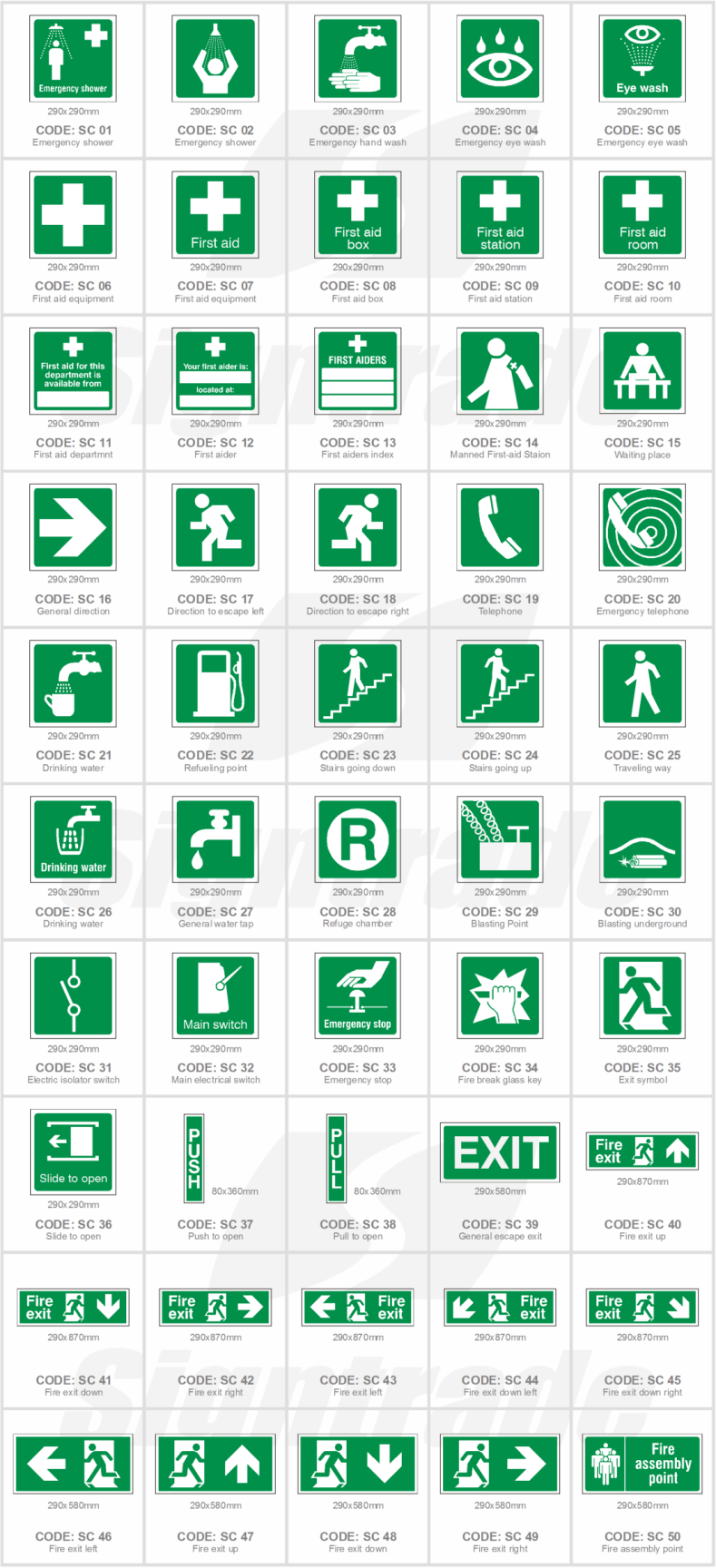 Hazard Identification signs
A yellow triangle with a black border indicating that there are potential hazards within a designated area.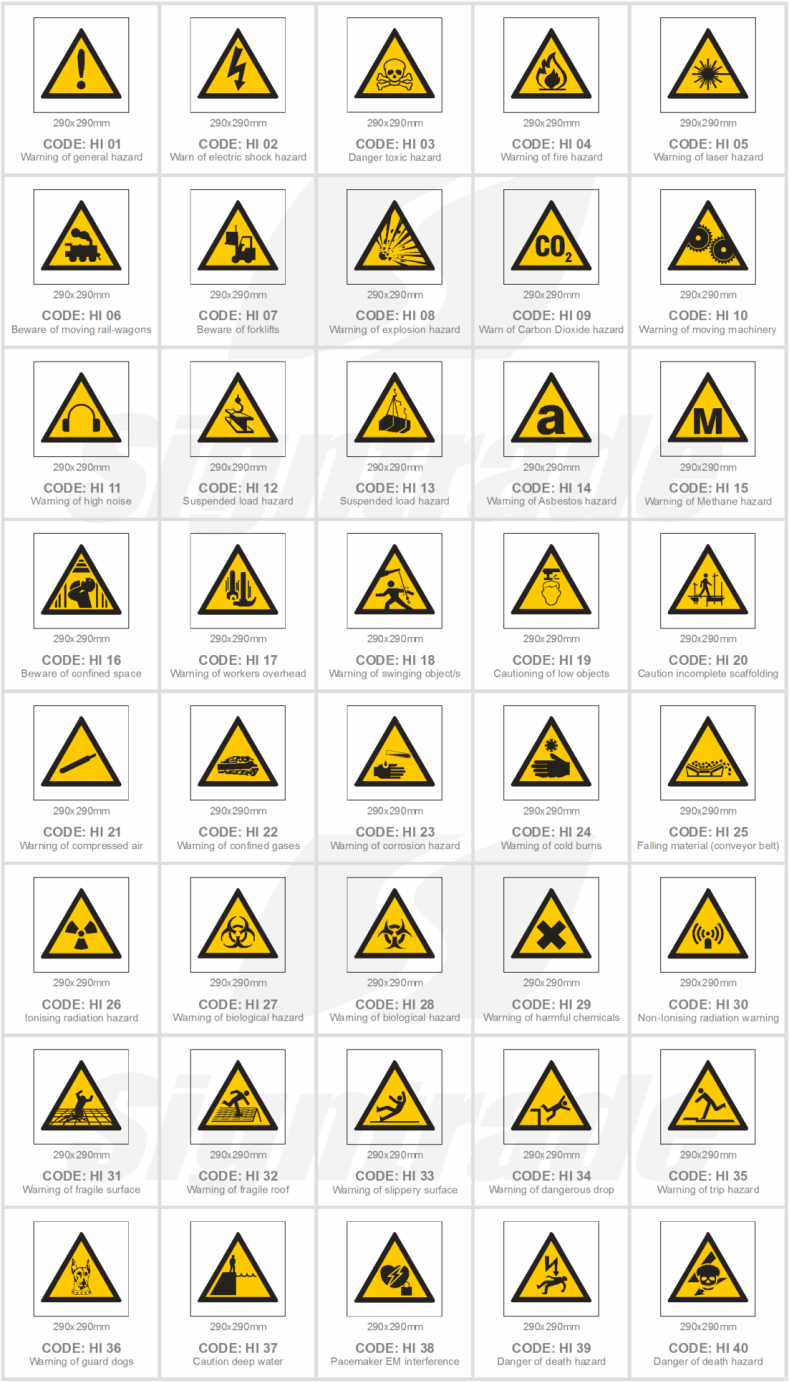 Fire Fighting signs
Clearly identify the location of fire fighting equipment. A red square or rectangle encompassing a white symbol indicates the whereabouts of fire fighting equipment.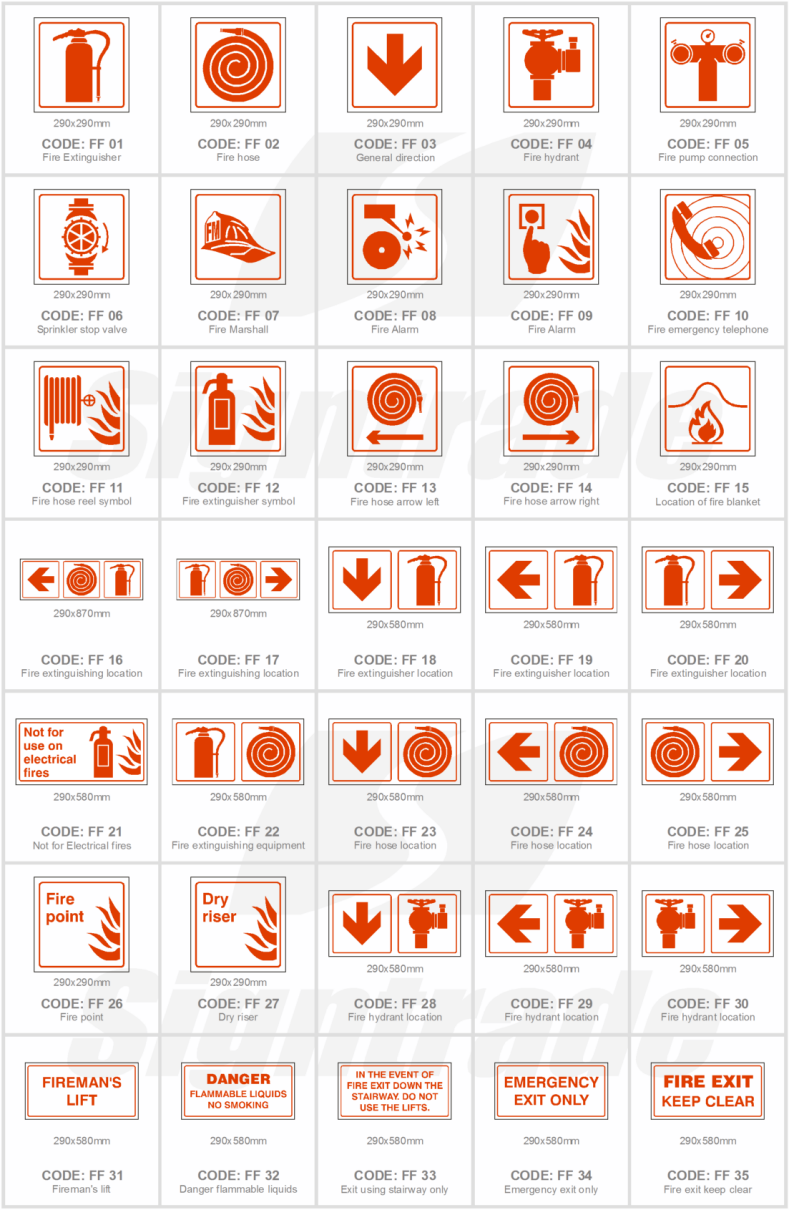 Prohibition signs
Used to instruct visitors and staff that certain behaviour and actions are prohibited.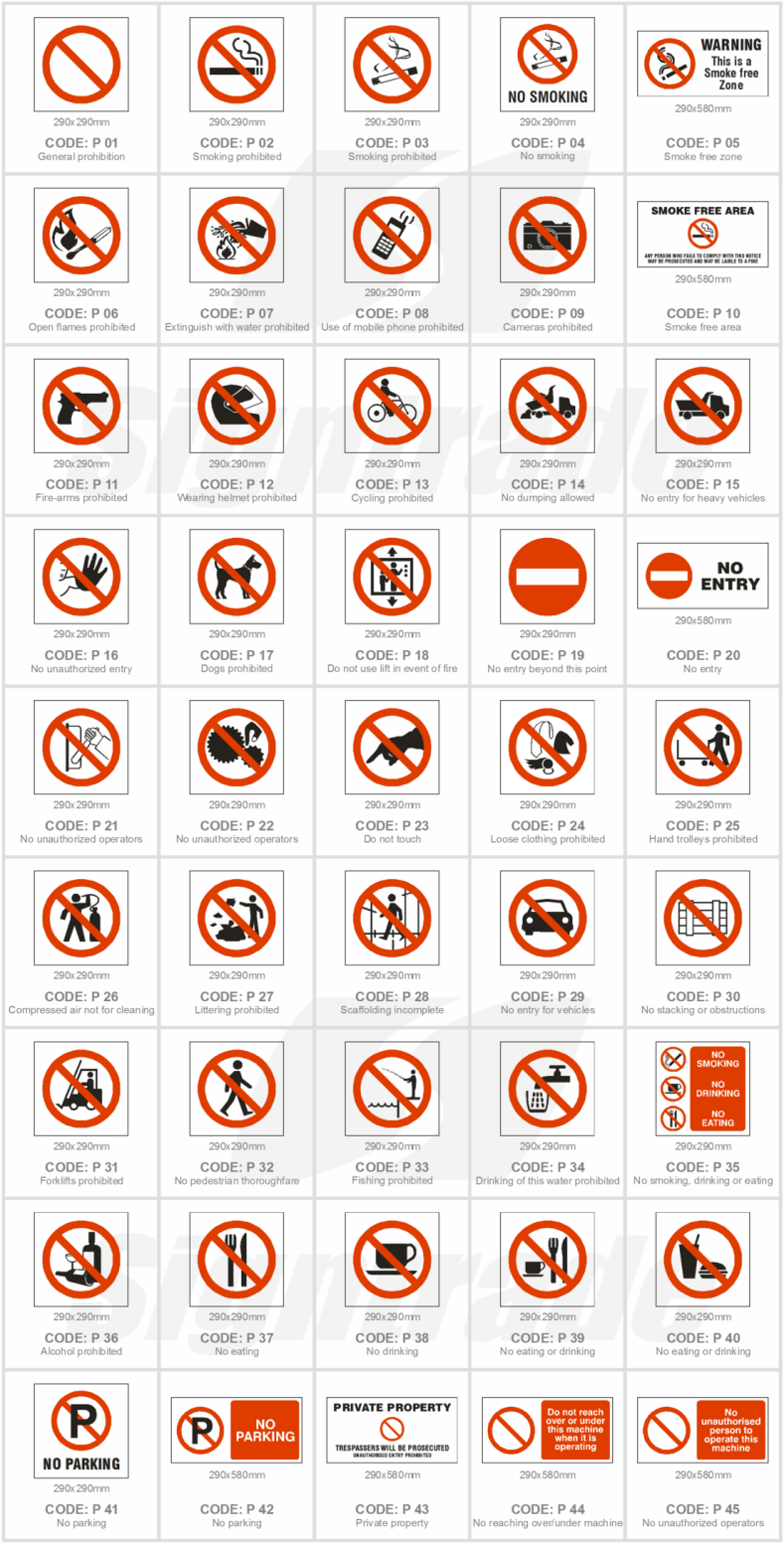 Mandatory Action signs
A blue circle with a white symbol gives instructions that must be followed (they mandate). These signs remind employees and visitors of the rules they must follow when entering or working in specific environments. These signs demand that a particular action MUST be carried out within a designated area.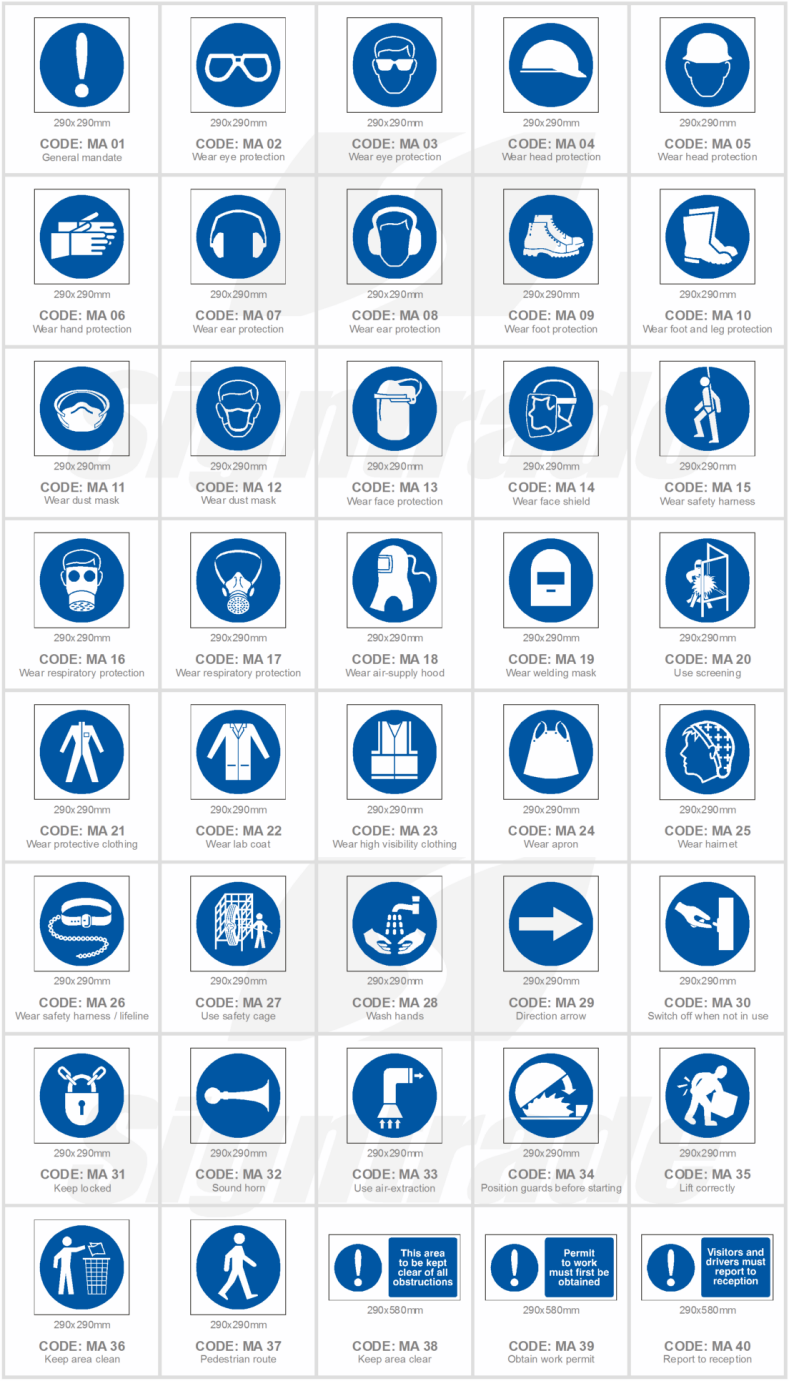 Photo-Luminescent signs
Clearly identify the location of safety equipment in the event of a power failure.


View also our
Available in a downloadable format, simply Print your sign and laminate!

By means of a temporary solution, Signtrade catalogues were created to consist of professionally designed commonly-used Symbolic signs.
Read More..